Adapted from Spafinder.com
Women's History Month may have ended in March, but every day is an opportunity to celebrate the sheroes in your life. 
What is a "shero," exactly? It's a resurfaced term for our favourite heroines that's been around for over a century. Forbes describes a shero as "everyday people, who not only support women and diversity but have strong character and abilities."
Meanwhile, The Wall Street Journal details the origins of the term while shining light on the "Barbie Sheroes" doll line. Since 2015, the world's biggest sheroes, including gymnast Gabby Douglas and TV producer Shonda Rhimes, have inspired these dolls. It's all part of the movement towards female empowerment and celebrating the world's most inspirational women. 
We know you have a few sheroes in your life, like a mother, daughter, cousin, best friend, or wife. So show your appreciation with a well-deserved spa day. Here are our favourite spa treatments for your favourite sheroes.
Swedish Massage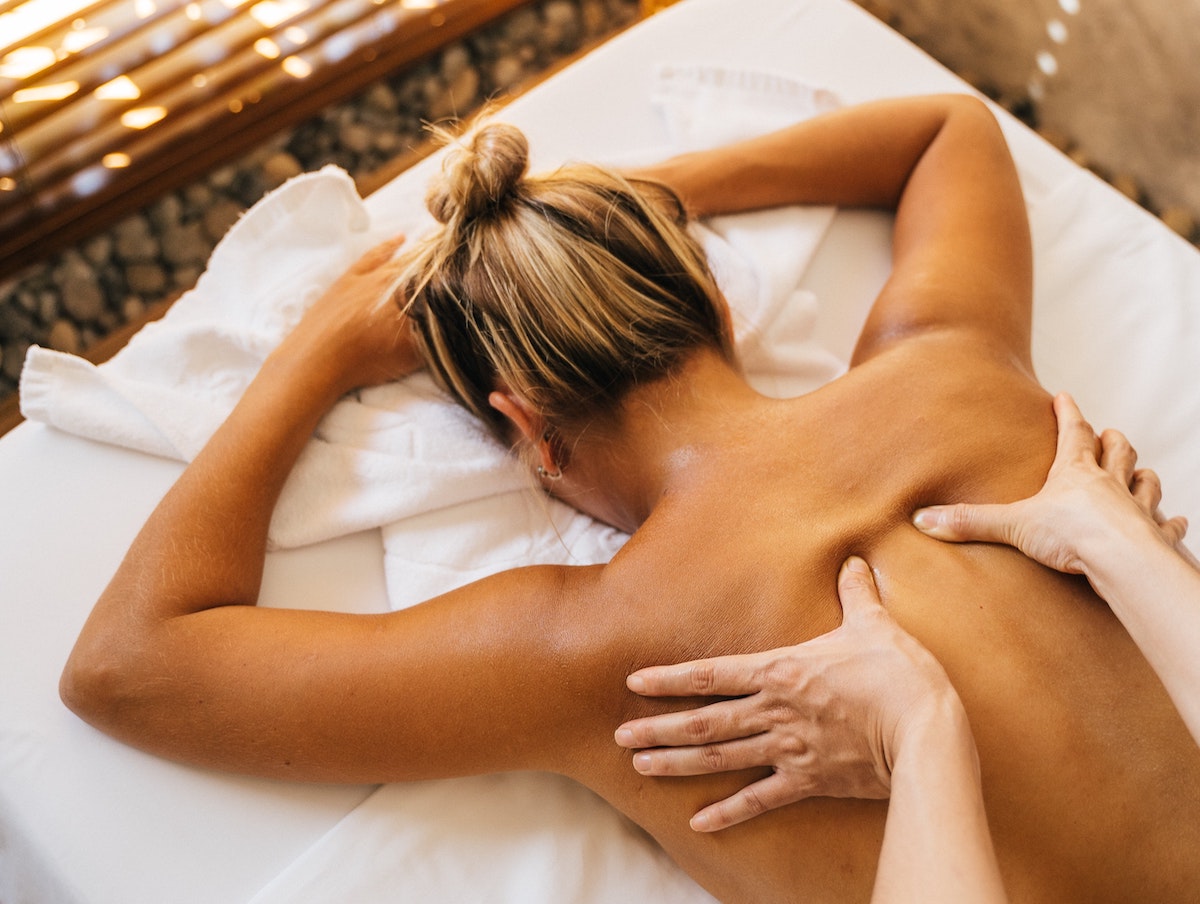 Sheroes are known as innovators who break down barriers and support empowerment for women worldwide. And with all the positive changes happening in society with every passing second, sheroes deserve to take a break from experimentation and relax with a classic Swedish massage. 
Sure, it's not a new-age treatment like LED light therapy or slugging, but you can't go wrong with this traditional massage that treats all types of issues. Stress, anxiety, muscle aches, and even migraines have been shown to be significantly improved by regular massage. The deep kneading, tapping, vibrating, and rolling motions of a Swedish technique are especially helpful.
The title of this piece may include "spa day," but we're big proponents of monthly massages to calm the mind and muscles — especially for sheroes. You do so much for everybody else, and you can stay at the top of your game with a monthly Swedish massage and self-care day at the spa. You deserve it!
Gel Manicure
Why a shero would benefit from a manicure is pretty self-explanatory. It's a classic self-care practice that lets you look at your favourite colour all day long in the form of pretty polish! 
Sheroes often work with their hands quite a bit, whether they're typing away on a computer, cooking dinner for the family, or anything in between. They likely don't have time for biweekly touch-ups on their nails, which is why a gel manicure is ideal for your favourite women. The mix of acrylic and UV lights is a beautiful thing, providing a long-lasting and luxurious finish that never chips. 

Seriously, even the sheroes who work as hairdressers, welders, or other physical jobs will still have their polish fully intact for up to three weeks.
The gel manicure technique isn't too different from the "typical" manicure that you're accustomed to. A cleansing of the hands, nail cutting session, and quick massage all occur before the polish process. 
However, the difference is all in the application process. Your technician will apply a pre-mixed acrylic as a base and put your nails under an LED light after each coat of polish. This helps to set the colour and ensure that it stays vibrant and chip-free for nearly a month.
Couple's Massage
Casual reminder: a couple's massage isn't just for romantic partners. Don't get us wrong, you're welcome to take your wife to the spa for a collaborative hot stone massage. But you can also join your mom, sister, or best friend for a bonding session worthy of a Shero. 

There's no act more intimate (in a platonic way) than getting pampered with your favourite person. You have the knowledge that you're helping them relax and recharge in the way they deserve — while also joining in on the spa day and making beautiful memories along the way. 

Our recommendation? Try a couple's treatment with a hot stone, Swedish, or Shiatsu massage, and have a rejuvenating lunch afterward to celebrate your favourite sheroes. That could include you too!
Keratin Treatment
We love massages and facials as much as the next shero, but we also understand if you want something that lasts a bit longer. Like a keratin treatment, perhaps?
You may have seen the term in your shampoos and conditioners, as it's one of the top proteins for strong and healthy hair. Along with protecting against environmental stress, this nutrient eliminates frizz to produce shine and volume. Have we yet convinced you that you need a keratin treatment at your next spa day?
This semi-permanent treatment lasts around three months. How does it work? A stylist uses a brush to apply keratin to the hair and create a barrier between the strands and environmental damage. Think pollution and free radicals.
Your hair will be protected against humidity and heat damage from styling tools. While damage is reversed to reveal your most sleek and shiny mane. This isn't just a self-care moment for sheroes, but also a time-saver. You can spend less time styling your hair and more inspiring women around the globe!
Tip: You can also use your WaySpa Gift Card to treat your favourite sheroes to top spa and beauty treatments with our growing list of partners!